When you try to open Malwarebytes Anti-Malware (MBAM) software on your Windows computer, you may receive the following error: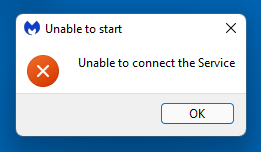 Unable to start

Unable to connect the Service
If you attempt to start the "Malwarebytes Service" (MBAMService) service via Services MMC (services.msc), the following error may occur:
Windows could not start the Malwarebytes Service service on Local Computer.

Error 1068: The dependency service or group failed to start.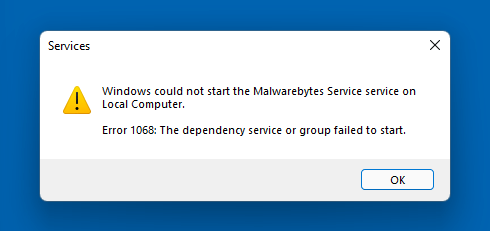 Additionally, when you check the dependencies of any service in the Services MMC, the following error is shown:
Service Dependencies

Win32: The service cannot be started, either because it is disabled or because it has no enabled devices associated with it.
The above errors occur if the "Windows Management Instrumentation" (WinMgmt) service is not running.Read more