Does your webcam indicator LED get turned on automatically without you doing anything? Are you're worried if you're being spied upon by some malware? Or, are you seeing the error "Your webcam is currently being used by another application" when using Skype or other messaging application?
The built-in Camera app may throw the error 0xa00f4243 saying
Close other apps
It looks like another app is using the camera already.
If you need it, here's the error code:
0xA00F4243<CameraReservedByAnotherApp> (0xC00D3704)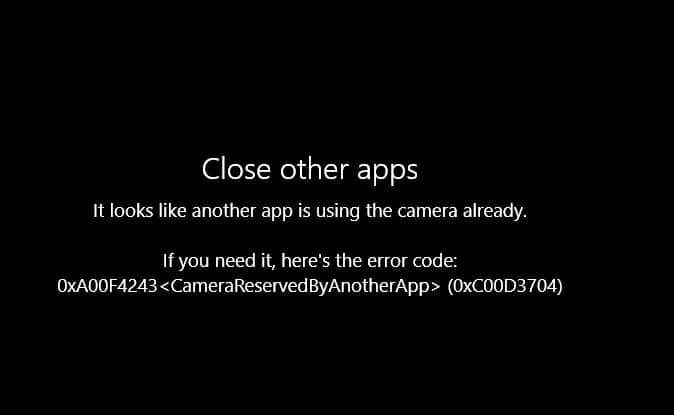 Here is a neat way to find which program is using your webcam or microphone.
RELATED: What is Device Census and Why is It Using My Webcam?Read more