Error message dialog boxes usually have title bar text containing the application or process name that generated the error. However, you may sometimes encounter a pop-up window with no text in the title bar, making you guess which program has caused the error.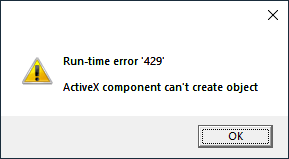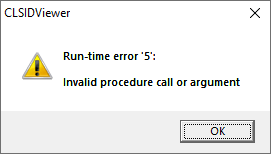 Let' say there are 100+ processes are showing up in the Task Manager. Terminating each one at a time to narrow down the process is cumbersome. To track down the respective app easily, use Process Explorer. Use Process Explorer's "Find Windows' Process" button (with the crosshair icon) to know a currently open window's process name.

Find Which Program Owns a Window or Dialog
Using Process Explorer – "Find Windows' Process" button
Download Process Explorer and run it as administrator.
Keep the error message window and Process Explorer side by side
Click and drag the Window finder (crosshair icon) button in the toolbar area and drop it on the target window —  i.e., the error message dialog or the application window you want to track.


Process Explorer will now automatically select the Process name that owns the target window. If the selection doesn't happen, it's possible that the program you want to track is running elevated, but Process Explorer is running unelevated. Ensure Process Monitor is elevated; click the File menu and then click "Show Details for All Processes" to re-launch the program as administrator.

Double-click it and look at the "Image" tab to know more about that process.

Now you know which application had raised that error message.
You can also use Window Inspector and Spy++ to track the application that created the window or dialog.
---
One small request: If you liked this post, please share this?
One "tiny" share from you would seriously help a lot with the growth of this blog. Some great suggestions:
Pin it!
Share it to your favorite blog + Facebook, Reddit
Tweet it!
So thank you so much for your support. It won't take more than 10 seconds of your time. The share buttons are right below. :)
---