The magical registry edits that I provided several years back to disable auto-arrange and full row select features in Windows 7, also work fine in Windows 10 just as they did in Windows 7. For a detailed explanation about the registry edits (fflags values), check out my earlier posts How to Disable Full Row Select in Explorer in Windows 7? and How to Disable Auto Arrange in Folders in Windows 7?. The registry edit in the latter article is even better, as it disables Auto Arrange in addition.
One important thing I'd like to mention about this registry edit is that it disables the "Tiles" view option in folders just as it did when running the edit in Windows 7. If you're not one who uses "Tiles" view, then go ahead.  If you're using the Script method, the This PC / My Computer retains the Tile view.
The scripts and REG files can be used in Windows 7, Windows 8, 8.1 and Windows 10. In Windows 8 or 8.1, this edit disables auto-arrange only, but not the full row select feature.
What's changed in the UI using this hack
Align to grid Auto-arrange options are brought back in folder views, via right click menu.
Ability to freely arrange icons in folders, just as you do in the Desktop.
Full row select is disabled when in Details view
Some other effects
Tiles view option goes missing
When Preview pane is enabled in a folder, you'll need to select a file first before you can double-click to open the file. (total 3 clicks). If you don't use the Preview pane always, then no problem.
When you right-click an empty area in the folder when a file is selected, the right-click menu closes. You have to deselect the file first by clicking in a blank area.
The hack might look like a poor-tradeoff for some users, but useful to others. It depends.. But there is no other way you can disable full row select and auto-arrange options in Windows 7 and higher, so far.
Automate Using Script
[Download Vbscript disable_auto_arrange_fullrowsel.zip]
This script exports the current settings in Bags and BagMRU registry keys to 2 separate files (registration entries, but with .txt extension) on the desktop.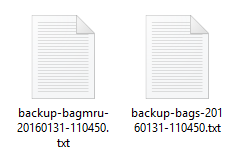 Run the script disable_auto_arrange_fullrowsel.vbs, and wait some 5 seconds or so, it will do the job for you. This script disables full row select & auto arrange in folders in Windows 7 and Windows 10. Where as in Windows 8 or 8.1, this script can disable auto arrange only, but not the full row select setting.
Here are some screenshots from a Windows 10 PC after running the Script or registry file: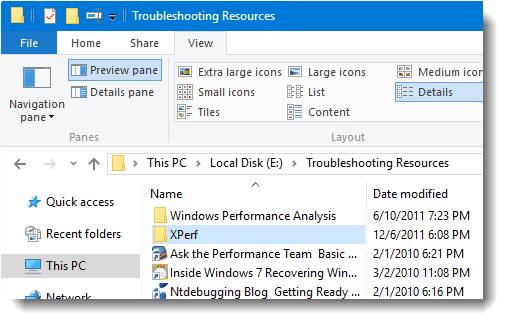 (Fig 1) Full Row Select is disabled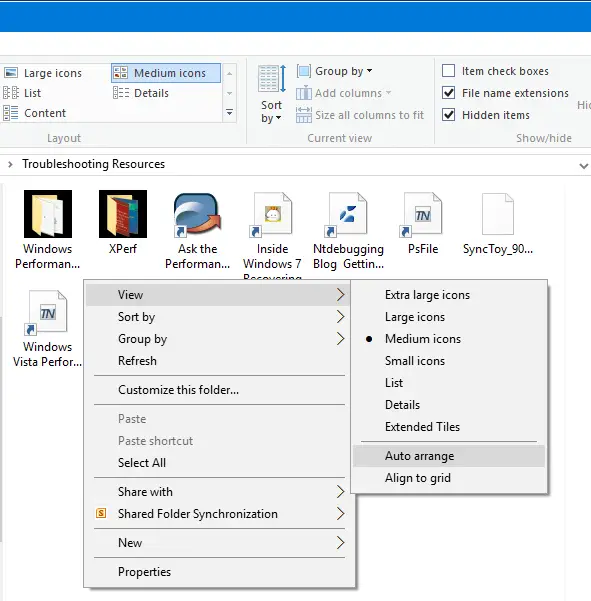 (Fig 2:) Auto arrange can be disabled (or enabled) in folders.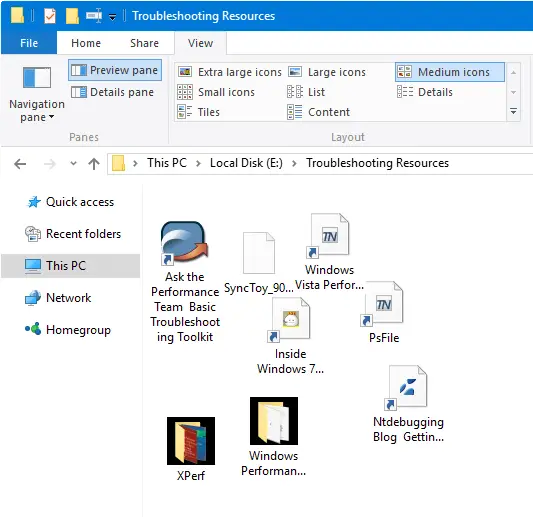 (Fig 3:) File and folders can be arranged as you prefer, with Auto arrange disabled.
To reset the default settings, run the script file restore_defaults.vbs.
To do this Manually
First, backup the BagMRU & Bags keys. Open Regedit.exe and go to the following key:
HKEY_CURRENT_USER\Software\Classes\Local Settings\Software\Microsoft\Windows\Shell
Export the branches BagMRU and Bags to separate REG files.
Download disable-auto-arrange.zip, close all folder windows, run the registry file and restart the Explorer Shell cleanly.
[Download REG files disable-auto-arrange.zip]
What can go wrong if you use these methods? Nothing much. Worst case is you'll lose the folder views which you can always customize or restore by importing the backup .reg files. If you want to reset the folder view settings so that default values will be used, run the restoredefaults.vbs file. To restore your saved views, run the restoredefaults.vbs file to clear the existing settings, and then import the "Bags" and  "BagMRU" keys that you exported earlier.
---
One small request: If you liked this post, please share this?
One "tiny" share from you would seriously help a lot with the growth of this blog. Some great suggestions:
Pin it!
Share it to your favorite blog + Facebook, Reddit
Tweet it!
So thank you so much for your support. It won't take more than 10 seconds of your time. The share buttons are right below. :)
---