Occasionally, your desktop icons may be spaced out too far or very close to each other in Windows. The desktop icon spacing may sometimes be messed up after installing a video driver update.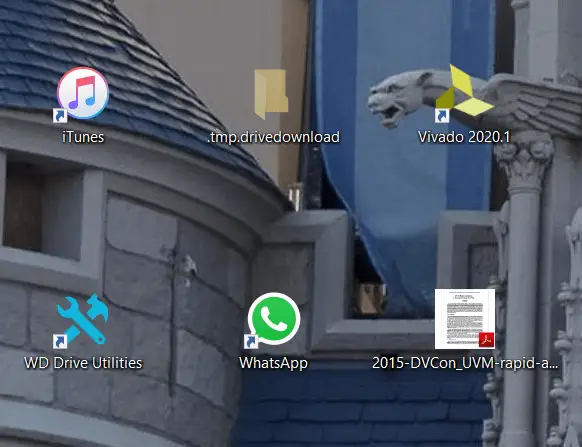 In some cases, the vertical spacing may be fine, but the horizontal spacing may be messed up (e.g., showing a rectangle) or vice versa.

You may have tried the following steps, but in vain:
Enabling or disabling "Auto-arrange icons."
Enabling or disabling "Align items to grid."
Using Ctrl + scroll wheel may only make the desktop icons larger or smaller, but doesn't resolve the spacing issue.
Changing the desktop view mode (using keyboard shortcut) and reverting to the original view.
If restarting Windows doesn't fix the desktop icons' position or spacing issue, this article has some methods to resolve the problem.
[Fix] Desktop Icons Spacing is Messed Up in Windows
Fix the Icon Spacing metrics
The desktop icon spacing metrics can be fixed using the Registry Editor. Follow these steps:
Start the Registry Editor (regedit.exe)
Go to the following branch:

HKEY_CURRENT_USER\Control Panel\Desktop\WindowMetrics

Double-click IconSpacing and set it to -1125
Double-click IconVerticalSpacing and set it to -1125
Exit the Registry Editor
Log off and log back in. Alternately restart the explorer shell for the changes to take effect.
Change the theme
The desktop theme you're using may have set an incorrect desktop icon spacing metric. The theme creator can specify system metrics in a .theme file. System metrics are the dimensions of various display elements, such as the window border width, icon height, caption buttons height or width, or scroll bar width.
See if changing to the stock Windows Aero theme helps.
Change the display scaling percentage
If that doesn't work, then you may try installing the latest video drivers from the manufacturer's site. Also, try lowering the display scaling percentage (e.g., change DPI scaling 125% to 110% or 100%) in display settings to see if that helps.
---
One small request: If you liked this post, please share this?
One "tiny" share from you would seriously help a lot with the growth of this blog. Some great suggestions:
Pin it!
Share it to your favorite blog + Facebook, Reddit
Tweet it!
So thank you so much for your support. It won't take more than 10 seconds of your time. The share buttons are right below. :)
---