Due to a crypto-malware infection in the computer, after logging in to your user account, a black screen appears with a Command Prompt window open. Your desktop, taskbar, and the wallpaper (explorer shell) don't get loaded unless you type explorer.exe in the Command Prompt window manually. This problem may continue even in the aftermath of malware or crypto-miner removal.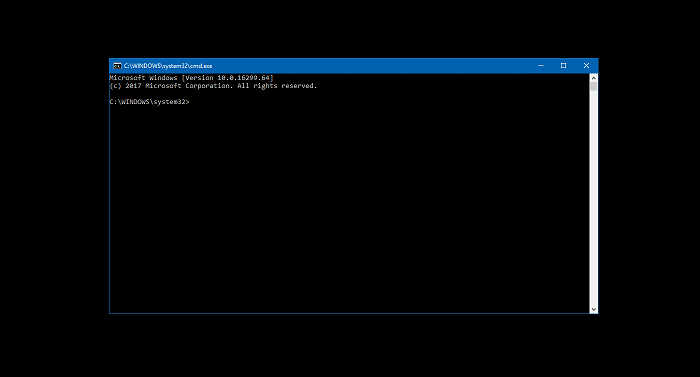 The malware may have changed the registry settings such that Command Prompt opens up at every login, and automatically executes a rogue program/command-line using the Command Processor's Autorun registry value.
If you use Microsoft's Autoruns utility to manage Windows startup, you'll see that the Winlogon\Shell value is added (under HKEY_CURRENT_USER — as a per-user override) by malware.

Solution for Black Screen and Command Prompt at Startup Issue
To fix the problem, follow these steps:
In the Command Prompt window, type explorer.exe and press Enter
Start the Registry Editor (Regedit.exe) and go to the following branch:

HKEY_CURRENT_USER\Software\Microsoft\Windows NT\CurrentVersion\Winlogon

In the right-pane, right-click on the Shell registry value and choose Delete.
Right-click on the Winlogon key, and click Go to HKEY_LOCAL_MACHINE to jump to the equivalent registry key under the HKEY_LOCAL_MACHINE root key. You'll now be taken to the following key:

HKEY_LOCAL_MACHINE\SOFTWARE\Microsoft\Windows NT\CurrentVersion\Winlogon

Make sure that the Shell value is set to explorer.exe

Then, go to the following key:

HKEY_CURRENT_USER\Software\Microsoft\Command Processor

If the value named Autorun exists, right-click, and choose Delete.
Exit the Registry Editor.
Follow up with a full system scan using Malwarebytes as well as your anti-virus software with updated definitions if you haven't done it already.
---
One small request: If you liked this post, please share this?
One "tiny" share from you would seriously help a lot with the growth of this blog. Some great suggestions:
Pin it!
Share it to your favorite blog + Facebook, Reddit
Tweet it!
So thank you so much for your support. It won't take more than 10 seconds of your time. The share buttons are right below. :)
---