Installing updates via Windows Update can be problematic sometimes. Downloads may stall at a specific stage either due to problems with the Windows Update server or the Content Delivery Network (CDN) that hosts the update in your region. It could also be possible that the Windows Update or BITS Services configuration on the local computer is at fault.
In either case, tech support personnel might advise you to download the update offline via the Microsoft Update Catalog and install it.
The Microsoft Update Catalog provides updates, including drivers, that are for distribution across a network. Windows Update packages downloaded from the Microsoft Update Catalog can be used on standalone systems as well.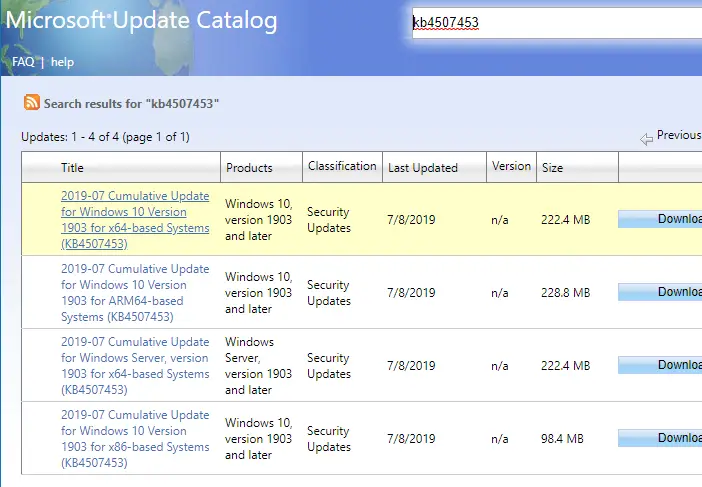 Windows Update packages can come in two formats. One is the "Windows Update Standalone Package" format (.msu extension), and the other, the Cabinet file (.cab) format.
.MSU Files
Windows Update Standalone Installer (.msu file) contains the following items:
Windows Update metadata: Describes each update package that the .msu file contains.
One or more .cab files: Each .cab file represents one update.
An .xml file: This .xml file describes the .msu update package.
A properties file: This file contains string properties that Wusa.exe uses. For example, this file contains the title of the associated article in the Microsoft Knowledge Base, KB ID, and the "Package Type" information.
When you run a .msu file, the Windows Update Standalone Installer (wusa.exe) extracts the package contents to a folder and reads the Windows Update metadata to search for available updates for your computer.

Let's say; your system has a more recent update already installed, or the update you're trying to apply is for a different processor architecture (x86 vs. x64), WUSA would stall the installation process by throwing the error message The update is not applicable to your computer.
If WUSA determines the update applies to your system, it then launches the installation process using Windows Update Agent API.
Installing .MSU Update Package
To install an MSU file, all you need to do is double-click the file. However, if you need to use additional setup parameters, such as "/quiet" (for silent installation), refer to Microsoft KB article Description of the Windows Update Standalone Installer in Windows.
.CAB Files
Cabinet Files (.CAB) are compressed archives that contain system files or drivers. Occasionally Windows Update packages come in CAB format which doesn't have an installation engine, XML file, or metadata file. For example, the update package for Cumulative Update for Windows 10 KB3194496 came in .cab format instead of the usual .msu format.
Installing .CAB Updates (non-drivers)
To apply the CAB update, you need to use DISM, which is short for Deployment Image Servicing and Management Tool.
Open an elevated or Admin Command Prompt window, and type:
dism /online /add-package /packagepath:"cab_package_path"
Example
dism /online /add-package /packagepath:"f:\wu catalog\windows10.0-kb3194496-x64.cab"
Press ENTER. That applies the KB3194496 update.
If a Windows Update package came in both formats (.cab and .msu), as in the case of KB3197954, I would opt for the .msu version always.
Add Install option to the right-click menu for .CAB Files
You can also add the "Install" command for .CAB files right-click menu so that you don't have to run the DISM command-line manually.
Copy the following lines to Notepad, save it with the .reg extension. Then double-click the file to apply the contents to the registry.
Windows Registry Editor Version 5.00

[-HKEY_CLASSES_ROOT\CABFolder\Shell\RunAs]

[HKEY_CLASSES_ROOT\CABFolder\Shell\RunAs]
@="Install"
"HasLUAShield"=""

[HKEY_CLASSES_ROOT\CABFolder\Shell\RunAs\Command]
@="cmd /k dism /online /add-package /packagepath:"%1""


This adds the "Install" command to the right-click menu for .CAB files.

Installing .CAB driver package
If you use the DISM tool to install the cab driver package, you may receive the following error:
An error occurred trying to open - filename.cab Error: 0x80070002
Error: 2
The system cannot find the file specified.
The DISM log file can be found at C:\WINDOWS\Logs\DISM\dism.log
DISM Driver Servicing must be done using the /Add-Driver parameter. Also, it works only for Offline (WIM) images.
If the .cab file contains drivers, you need to extract the contents of the cab archive to a folder. You can use the expand.exe command-line or a third-party archiver like 7-Zip to extract cab file contents. To extract using the expand command, use this command-line syntax:
expand cab_file -F:* destination_path
Example:
expand "D:\drivers\200043875_a5fc6b6f03141541889a015827d9db2409a9945b.cab" -F:* D:\Drivers\Realtek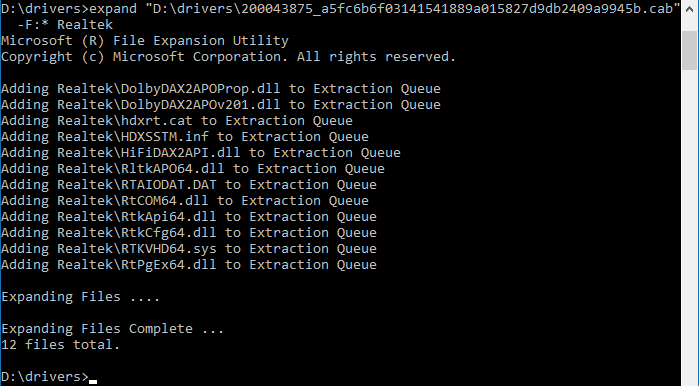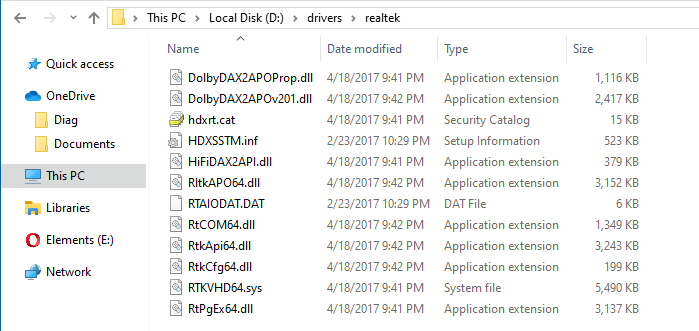 Then, open Device Manager. Right-click on the device for which you want to update the driver, and click Update driver.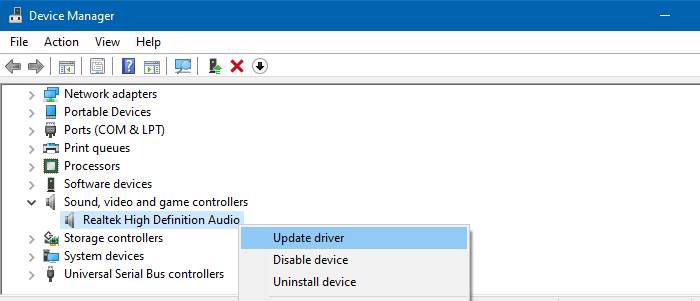 Select Browse my computer for driver software, and mention the location where you've extracted the Realtek drivers, and update it.
See also How to Backup and Restore Device Drivers in Windows 10
---
One small request: If you liked this post, please share this?
One "tiny" share from you would seriously help a lot with the growth of this blog. Some great suggestions:
Pin it!
Share it to your favorite blog + Facebook, Reddit
Tweet it!
So thank you so much for your support, my reader. It won't take more than 10 seconds of your time. The share buttons are right below. :)
---
About the author
Ramesh Srinivasan founded Winhelponline.com back in 2005. He is passionate about Microsoft technologies and he has been a Microsoft Most Valuable Professional (MVP) for 10 consecutive years from 2003 to 2012.