If you had changed the default app save location to a secondary drive such as D:\ and later reverted the save location to the system drive C:\, and unable to delete the WindowsApps folder on your secondary drive, this article has the solution.
When you access the WindowsApps folder on your secondary drive, you may see the following message: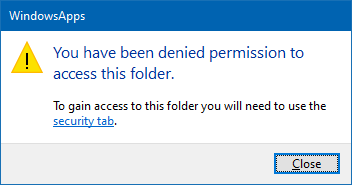 You have been denied permission to access this folder.
And the Advanced Security Settings dialog shows the error:
Can't open access control editor. Unable to perform a security operation on an object that has no associated security.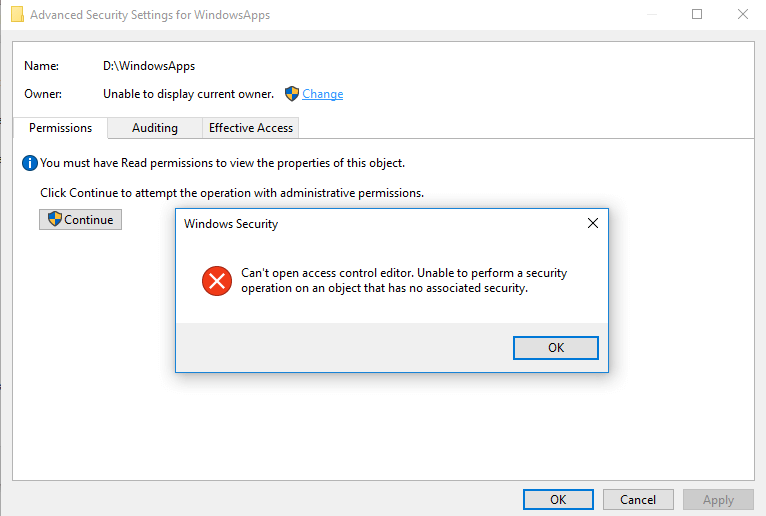 Important: Delete the D:\WindowsApps folder only if it is not your default app save folder, and if it doesn't contain any apps. The default app save location can be checked by opening Settings → System → Storage → Change where new content is saved. Make sure it's not set to D:\ drive.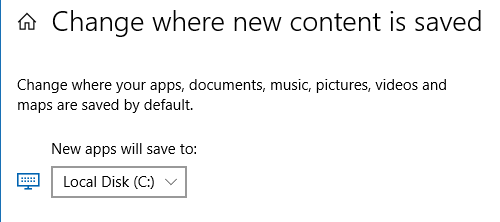 Note: Also, don't delete the WindowsApps folder on your C:\Program Files folder accidentally.
Cannot Delete WindowsApps folder on non-system drives
The unused WindowsApps folder on your secondary drive can be deleted by taking ownership of the folder and assigning your account full control permissions for the folder. To delete the WindowsApps folder in the D:\, run these commands:
takeown /f d:\windowsapps /r

icacls d:\windowsapps /grant administrators:F /t

rd d:\windowsapps /s /q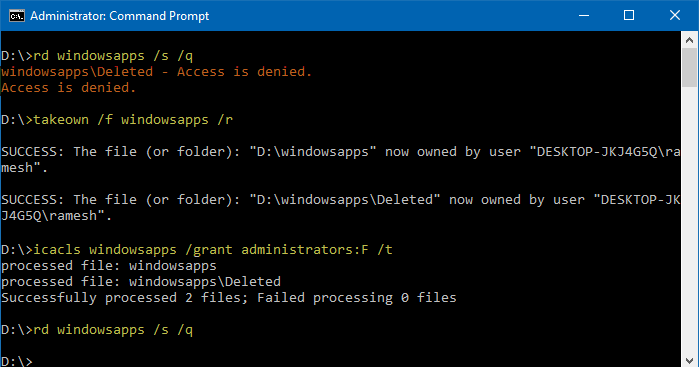 ---
One small request: If you liked this post, please share this?
One "tiny" share from you would seriously help a lot with the growth of this blog. Some great suggestions:
Pin it!
Share it to your favorite blog + Facebook, Reddit
Tweet it!
So thank you so much for your support, my reader. It won't take more than 10 seconds of your time. The share buttons are right below. :)
---
About the author
Ramesh Srinivasan founded Winhelponline.com back in 2005. He is passionate about Microsoft technologies and he has been a Microsoft Most Valuable Professional (MVP) for 10 consecutive years from 2003 to 2012.