When you attempt to install the KB4516065 Monthly Rollup Update (September 10, 2019) on your Windows 7 computer, the error 80092004 appears.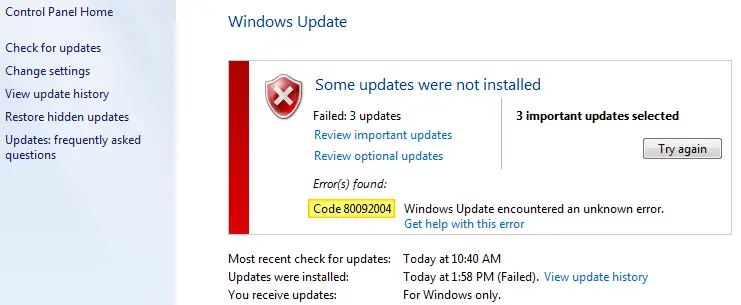 The error 0x80092004 ("CRYPT_E_NOT_FOUND") denotes that Windows Update has rejected the update(s) because cryptographic values that the update packages contain are not found. It's because Microsoft started signing packages only with SHA-2 since August 2019. Microsoft used to sign them with SHA-1 and SHA-2 and later decided to drop SHA-1.
Fix for Windows Update Error 80092004 Installing KB4516065
To resolve the error 0x80092004 in Windows 7, install the following updates first:
KB4474419 — SHA-2 code signing support update for Windows Server 2008 R2, Windows 7, and Windows Server 2008: August 13, 2019
KB4490628 — Servicing stack update for Windows 7 SP1 and Windows Server 2008 R2 SP1: March 12, 2019
If one of the above updates is not installed, SHA-2 signed updates won't be accepted and the above error is shown.
(After installing the updates above, make sure to restart your computer before installing the latest Rollup.)
Direct download links
KB4474419 – 2019-09 Security Update for Windows 7
KB4490628 – 2019-03 Servicing Stack Update for Windows 7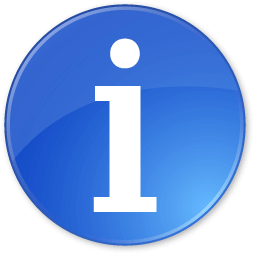 (After installing the updates above, Microsoft strongly recommends that you install the latest SSU (KB4516655). If you are using Windows Update, the latest SSU will be offered to you automatically. To get the standalone package for the latest SSU, search for it in the Microsoft Update Catalog.)

Installing the two updates made it possible to install the Monthly Quality Rollup update (September 2019) successfully!
---
One small request: If you liked this post, please share this?
One "tiny" share from you would seriously help a lot with the growth of this blog. Some great suggestions:
Pin it!
Share it to your favorite blog + Facebook, Reddit
Tweet it!
So thank you so much for your support. It won't take more than 10 seconds of your time. The share buttons are right below. :)
---