Libraries were first introduced in Windows 7 and the feature has been carried forward to Windows 8 and Windows 10. Libraries provide you a consolidated or aggregated view of related files in one place.
For example, you can have .mp3 files in multiple folders on your hard disk. By adding each folder containing the songs to the Music Library, you can access all of those files at the same time. You and sort them all by artist name or album title as a single group.
Related article: Windows 10 Pictures Library Arrange by Month Missing?
Reorder folder groups in a library
Folders inside a library show up in the same order in which you included them.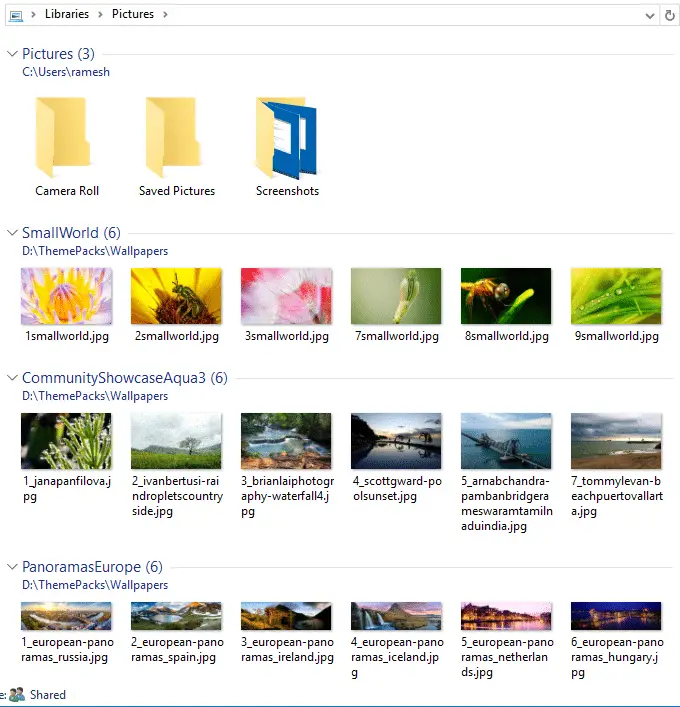 If you'd like to change the display order of folders inside a library or to sort them manually, you can do so using the library properties dialog.
Open File Explorer and expand Libraries. Right-click on a Library in the navigation pane, and click Properties.
Note: Libraries are hidden by default in the Windows 10 File Explorer navigation pane. See how to enable libraries in the File Explorer navigation pane in Windows 10.
In the Library properties dialog, you can re-arrange folders by dragging and dropping or using the "Move up" and "Move down" options in the right-click menu.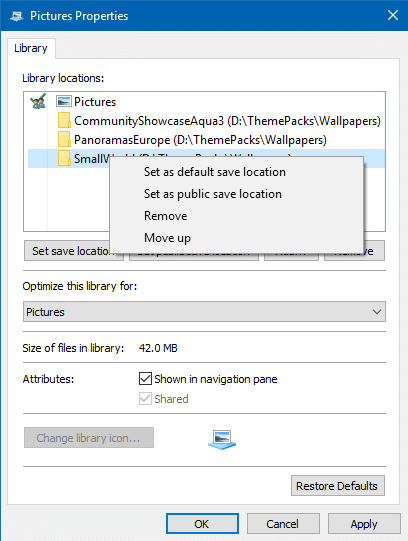 Once rearranged, click OK to save your settings.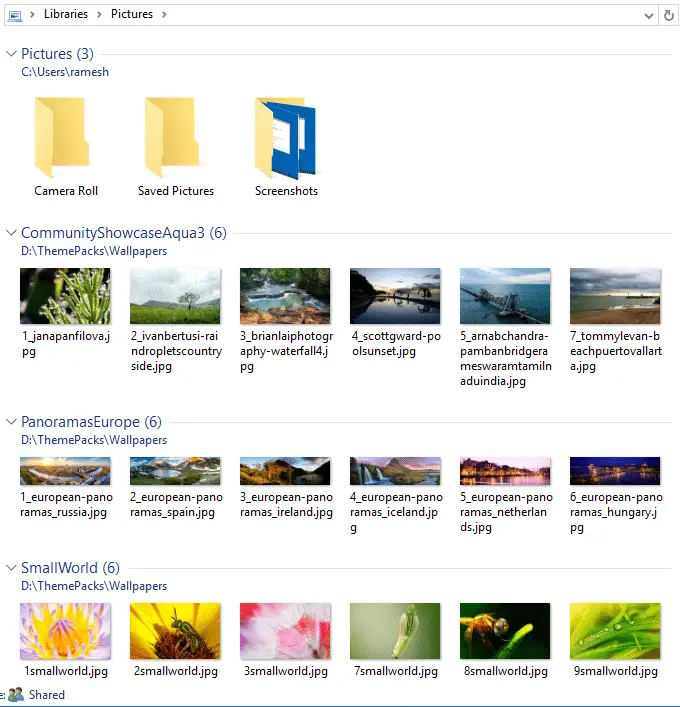 The Library settings are stored in an XML file with *.library-ms extension using Library Description Schema, in the following folder:
%AppData%\Microsoft\Windows\Libraries
You might also want to learn how to how to move Libraries above "This PC" in Windows 10 by altering the SortOrderIndex registry value.
RELATED: Windows 10 Pictures Library Arrange by Month Missing? » Winhelponline
---
One small request: If you liked this post, please share this?
One "tiny" share from you would seriously help a lot with the growth of this blog. Some great suggestions:
Pin it!
Share it to your favorite blog + Facebook, Reddit
Tweet it!
So thank you so much for your support. It won't take more than 10 seconds of your time. The share buttons are right below. :)
---