Pictures library allows you organize your images in a variety of ways such as arrange by month, folder, day, rating and tag, and sort or group pictures as you'd like. You may be wondering if the option to arrange photos by month is removed in Windows 10, as the Arrange command is not shown anywhere in the ribbon or toolbar area. This post tells you how to arrange pictures by month, or the way you need.
In Windows 7, there was an "Arrange by" option in the top right-of the Pictures library.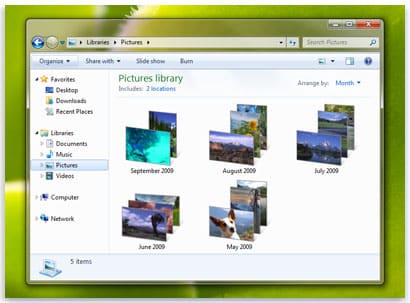 When arranged by month, the images are shown as below:


Src: Microsoft (via Arrange, sort, or group your files)
What has changed in Windows 8 and Windows 10?
In Windows 8 and Windows 10, the Arrange by option is no where in the ribbon or toolbar area, but it does exist in the right-click menu.
Secondly, Windows Explorer in Windows 7 opens your Library view by default. But this has changed in Windows 10, where File Explorer opens to Quick access, and Libraries is hidden by default in the navigation pane.
View Libraries in Navigation Pane
Open File Explorer. From the View tab, click Navigation pane and enable Show libraries.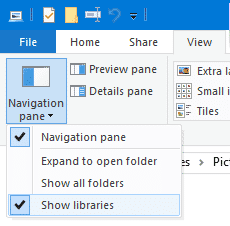 This shows Libraries in the navigation pane. Expand Libraries and click the Pictures library.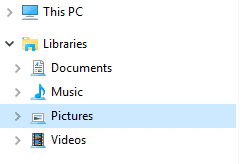 In the Pictures library view (right-pane), right-click an empty area, click Arrange by, and select Month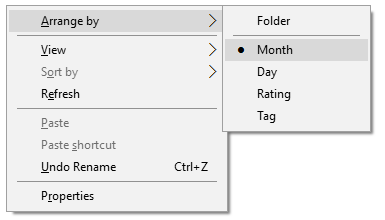 This arranges the pictures by Month.

That's it!
---
One small request: If you liked this post, please share this?
One "tiny" share from you would seriously help a lot with the growth of this blog. Some great suggestions:
Pin it!
Share it to your favorite blog + Facebook, Reddit
Tweet it!
So thank you so much for your support. It won't take more than 10 seconds of your time. The share buttons are right below. :)
---