When you attempt to download the Windows ISO, mainly the Windows 11 ISO, from the official Microsoft ISO download page, the following error occurs, and your download is blocked.
Error

We are unable to complete your request at this time. Some users, entities and locations are banned from using this service. For this reason, leveraging anonymous or location hiding technologies when connecting to this service is not generally allowed. If you believe that you encountered this problem in error, please try again. If the problem persists you may contact Microsoft Support – Contact Us page for assistance. Refer to message code 715-123130 and <xxxxxx>.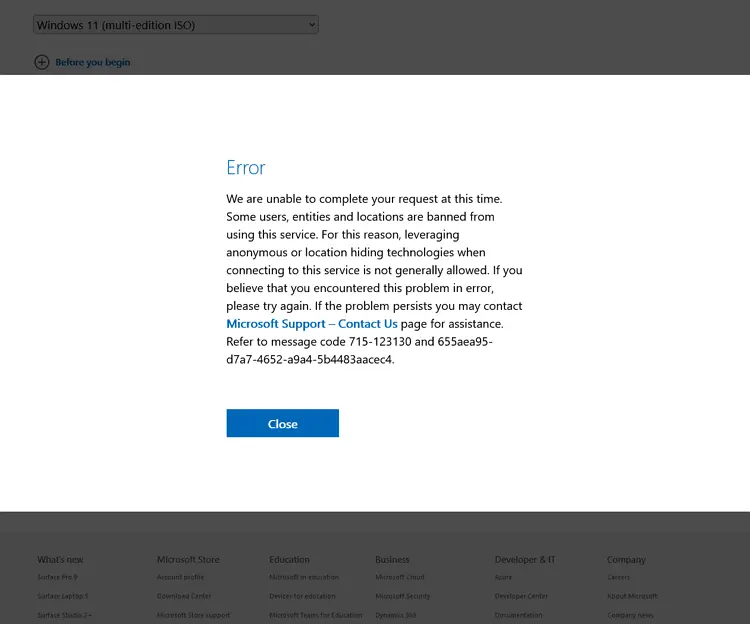 This error message is shown on some systems when you download the ISO by clicking the options under the section "Download Windows 11 Disk Image (ISO) for x64 devices".
Microsoft may have blocked your VPN, ISP, or the DNS for reasons unexplained. The same error occurs if you use Rufus or any other method to download the ISO.
However, the good news is that you can download the ISO using the Media Creation Tool. Microsoft's IP/DNS block methods don't apply if you use the Media Creation Tool method.
Resolution
To download the Windows 11 ISO successfully, use the Media Creation Tool instead.
Visit the URL https://www.microsoft.com/en-us/software-download/windows11
Click Download Now. This downloads the Media Creation Tool (mediacreationtool.exe) for Windows 11. Its file size is approximately 10 MB.

(Sometimes, you may receive the error code 403 "Forbidden" when downloading the mediacreationtool.exe. In that case, you may download the tool from another computer or an alternate internet connection source and try again.)
Run the Media Creation Tool. Read the Microsoft Software license terms, and click Accept.
The language and edition will be auto-selected by default. Click Next.
(If you wish to download a different language ISO than the one installed on that machine, uncheck "Use the recommended options for this PC.")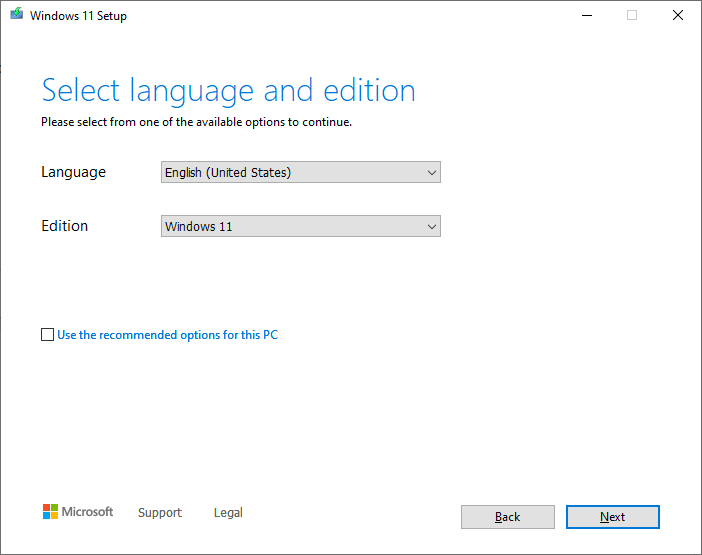 Choose "ISO file," and click Next.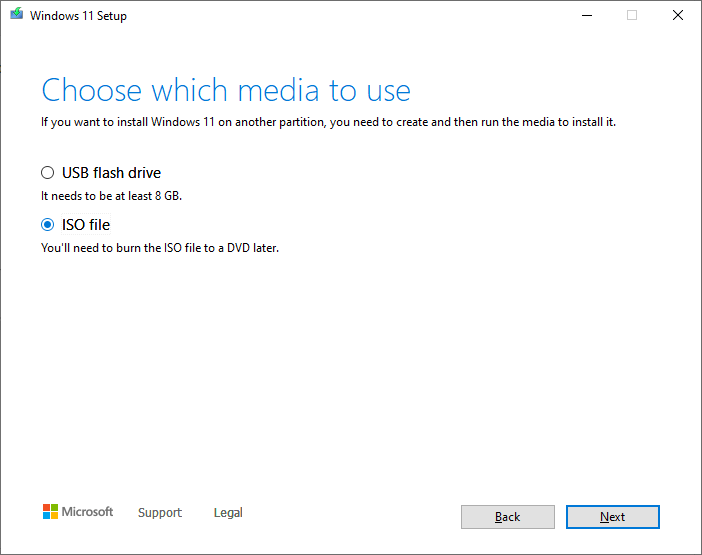 Choose the location to save the ISO when prompted. The tool will begin downloading the ISO.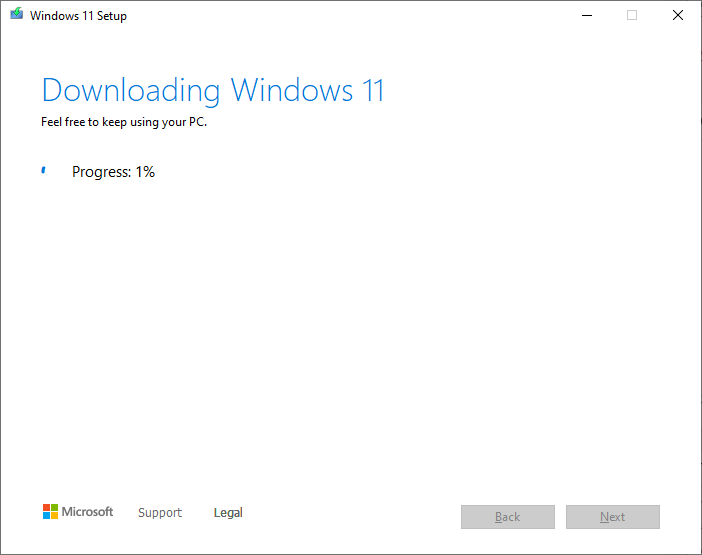 (For more information, see the article How to Download Windows 10 or 11 ISO.)
---
One small request: If you liked this post, please share this?
One "tiny" share from you would seriously help a lot with the growth of this blog. Some great suggestions:
Pin it!
Share it to your favorite blog + Facebook, Reddit
Tweet it!
So thank you so much for your support. It won't take more than 10 seconds of your time. The share buttons are right below. :)
---