After upgrading to Windows 10 version 1903 (Codenamed "19H1"), the Disk Management window may show an additional drive named PortableBaseLayer of size 8191 MB (8 GB)

When the PortableBaseLayer drive is right-clicked, all the options (except Properties) are grayed out.
PortableBaseLayer also shows up in the defragmenter ("Optimize drives") window as a virtual hard disk.

You may be wondering what exactly is PortableBaseLayer.
What is PortableBaseLayer that shows up in Disk Management
PortableBaseLayer is not a malicious drive. It's a mounted virtual drive (.vhdx) which is used by the Windows Sandbox feature.
What is Windows Sandbox?
Windows Sandbox, a feature introduced in Windows 10 v1903, is a new lightweight desktop environment tailored for safely running applications in isolation. Windows Sandbox: an isolated, temporary, desktop environment where you can run untrusted software without the fear of a lasting impact on your PC. Any software installed in Windows Sandbox stays only in the sandbox and cannot affect your host. Once Windows Sandbox is closed, all the software with all its files and state are permanently deleted.
To enable or disable Windows Sandbox, use the Windows Optional Features dialog. Open Windows Features (optionalfeatures.exe), and then select Windows Sandbox. Select OK to install Windows Sandbox. You might be asked to restart the computer.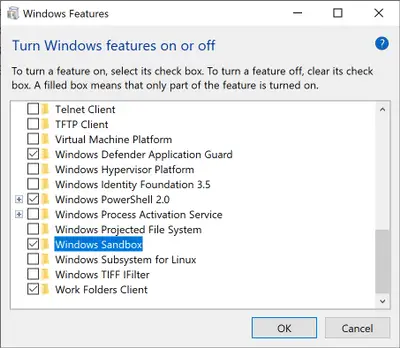 This is how the Windows Sandbox looks like: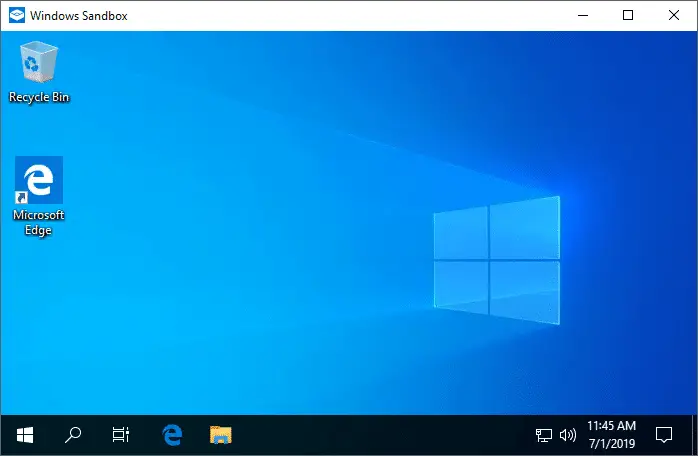 If you run the mountvol command from Command Prompt, you can see its PortableBaseLayer volume GUID and the linked file/folder (Windows\Containers\BaseImages.)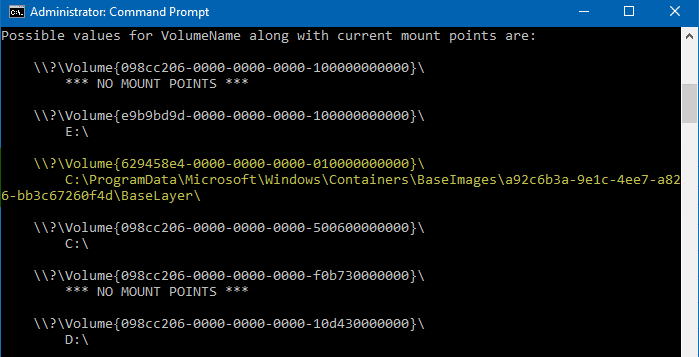 From what it appears, the PortableBaseLayer drive is not supposed to be displayed in the Disk Management or Optimize Drives listing. And, in the Windows Insider build 18912, some users have reported that the drive is not listed in Disk Management.
Acronis True Image backup fails (as of 9/July/2019)
In Windows 10 v1903, if you select Entire PC as your backup source in Acronis True Image backup utility, you'll see the following errors when backing up the system:
16688 E000101F6: Error 0x101f6: Unable to create volume snapshot.
16688 E013C0005: Error 0x13c0005: Operation has completed with errors.
This error is caused because of the Windows Sandbox's PortableBaseLayer virtual disk. The disk prevents the VSS service from creating a snapshot of the data for that drive.
Acronis True Image doesn't support excluding disks as exclude rule, and you can't change the backup source of Entire PC preset option. So, you need to recreate a new backup plan as below. Here are the instructions to exclude the PortableBaseLayer virtual disk of Windows Sandbox from the backup.
Delete existing backup task: open the backup menu and select Delete.
Create a new backup task, selecting "Disk and partitions" backup type (instead of Entire PC).

Mark all the disks, except for the disk "MSFT VIRTUAL DISK 1.0" and disk volume "PortableBaseLayer":
Click OK.
Set other backup options and finish recreating the backup plan.
Refer to Acronis True Image knowledgebase article #63012: Entire PC backup fails with "Unknown status" if Windows Sandbox is enabled for more information.
Note that the other popular image utility, Macrium Reflect, doesn't show PortableBaseLayer anywhere in its user interface.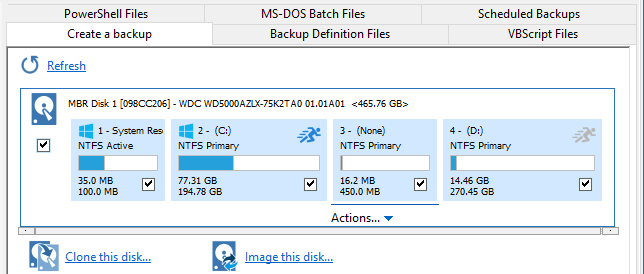 Macrium Reflect v7.2.4325 and higher ignore the PortableBaseLayer virtual disk used by the Sandbox feature in Windows 10 v1903. Hope the upcoming versions of Acronis True Image do the same.
Is PortableBaseLayer related to Reserved Storage?
No! PortableBaseLayer has nothing to do with the Reserved Storage feature (also introduced in v1903).
Reserved Storage is a reserve drive (like a "scratch space") created for storing Windows Update temporary files and updates, for a smooth installation experience. It has nothing to do with Windows Sandbox or PortableBaseLayer virtual drive.
Windows 10 and reserved storage – Microsoft Tech Community
With reserved storage, updates, apps, temporary files, and caches are less likely to take away from valuable free space and should continue to operate as expected. Reserved storage will be introduced automatically on devices that come with version 1903 pre-installed or those where 1903 was clean installed.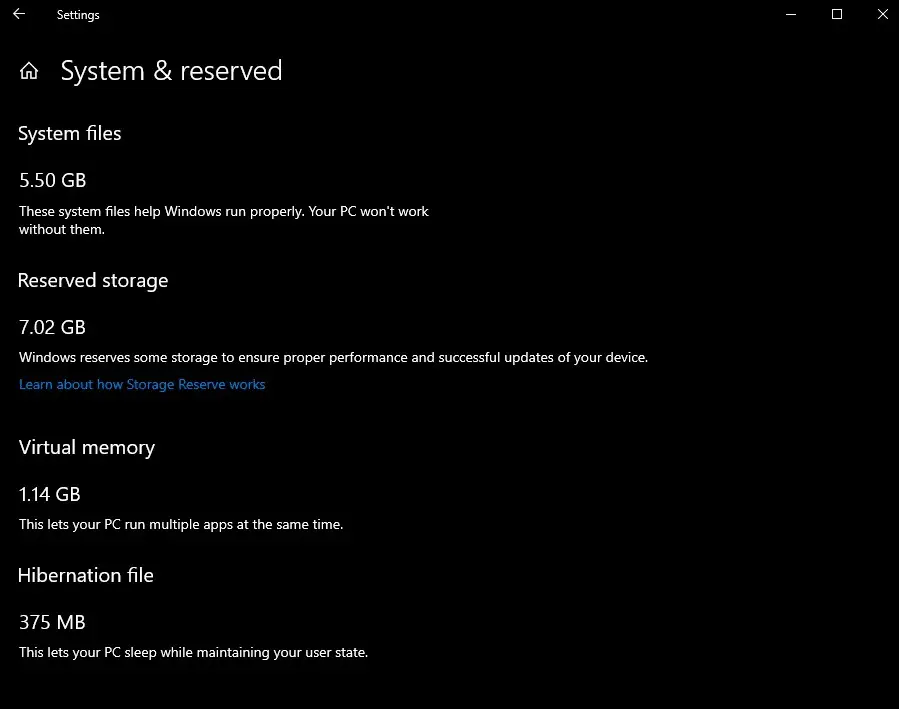 To make sure your device can successfully update and that it runs its best, Windows reserves a portion of storage space on your device for use by temporary files, caches, and other files. When your device is low on space, Windows will clear reserved storage so it can be used for other processes, like a Windows update. Reserving storage also helps keep disk space usage on your device more predictable and more stable.
Enable or Disable Reserved Storage
The following registry setting enables/disables the Reserved Storage feature in Windows 10 version 1903 and higher:
HKEY_LOCAL_MACHINE\SOFTWARE\Microsoft\Windows\CurrentVersion\ReserveManager
Value name: ShippedWithReserves (REG_DWORD)
Data: 0 | 1 (0 disables Reserved Storage)
Hope the above information helps.
---
One small request: If you liked this post, please share this?
One "tiny" share from you would seriously help a lot with the growth of this blog. Some great suggestions:
Pin it!
Share it to your favorite blog + Facebook, Reddit
Tweet it!
So thank you so much for your support. It won't take more than 10 seconds of your time. The share buttons are right below. :)
---