Some users are facing a weird problem wherein the "Yes" button in User Account Control (UAC) dialog is disabled or grayed out. As a result, you'll be unable to launch any program under elevated privileges (run as administrator).
This problem can occur if your user account group membership is messed up and your account no longer has the admin rights. This situation occurs when you've inadvertently set your user account as a standard user or Guest, and especially if there is no other administrator account exists in the system. And, with the built-in "Administrator" account is disabled by default, you may be wondering how to fix the UAC or user account privileges problem.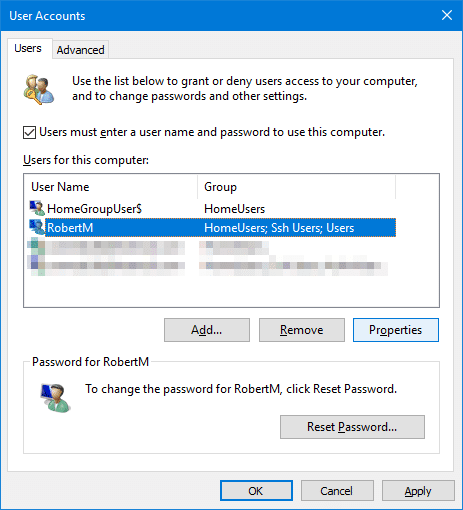 RELATED: [Fix] UAC asks for password even if logged in as administrator
Fix: User Account Control Yes Button Grayed Out
You can fix the group membership of the problematic user account. For that, you'll need to use your Windows 10 bootable setup disk and access recovery options. Note that accessing the built-in recovery options wouldn't help as you'll be prompted for an admin account password anyway. Hence, you need to boot the system with Windows Setup disk and access recovery options using it.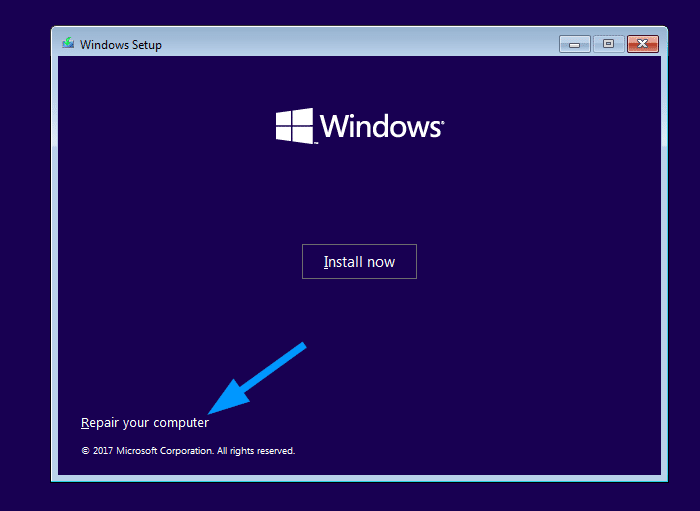 For detailed information, read the article Fix: Lost Administrator Rights or Password in Windows 10 and perform the steps under Option 2: Enable Built-in Administrator of that article. Be sure to also complete the steps under paragraph Fix Group Membership of the Corrupt User Account of that article.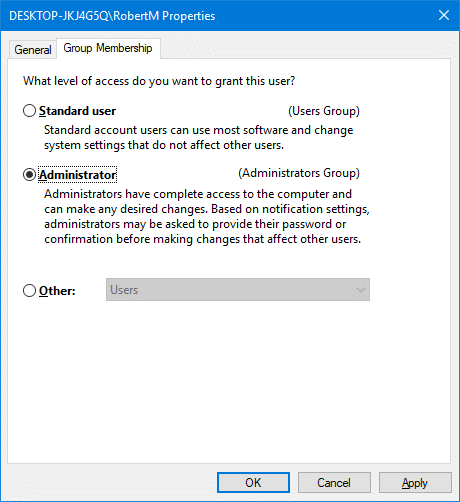 After completing the steps in that article, your account should be able to regain administrator rights, as seen in the control userpasswords2 dialog below.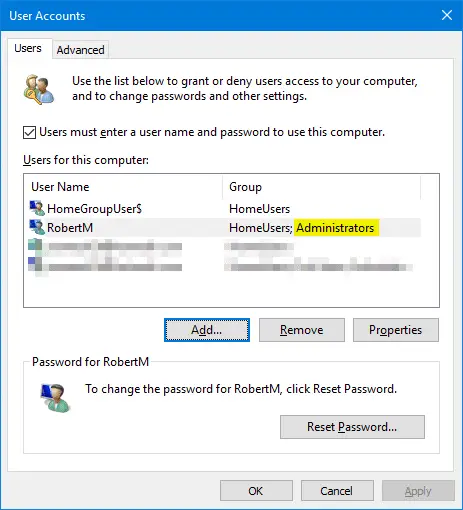 If nothing helps, create a new user account while you're logged in as built-in Administrator. Once the job is done, (regaining the administrator privileges for your user account, or creating a new user account), you can safely disable the built-in Administrator account.
This fixes the account membership issue and subsequently the User Account Control dialog "Yes" button issue.
---
One small request: If you liked this post, please share this?
One "tiny" share from you would seriously help a lot with the growth of this blog. Some great suggestions:
Pin it!
Share it to your favorite blog + Facebook, Reddit
Tweet it!
So thank you so much for your support, my reader. It won't take more than 10 seconds of your time. The share buttons are right below. :)
---
About the author
Ramesh Srinivasan founded Winhelponline.com back in 2005. He is passionate about Microsoft technologies and he has been a Microsoft Most Valuable Professional (MVP) for 10 consecutive years from 2003 to 2012.