When you try to move or rename a folder in Windows 10, the errors Can't find the specified file, and The file or folder does not exist occur. Also, duplicate icons with no text appear for special folders, namely Documents, Downloads, Music, Pictures, and Videos under This PC section in File Explorer.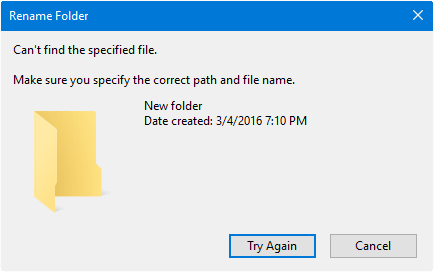 (Fig 1 & 2) Errors when renaming a folder.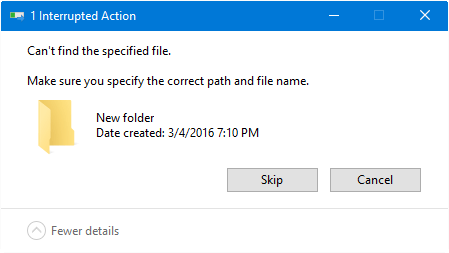 (Fig 3) Error "Interrupted Action" – "Can't find the specified file" when moving a folder.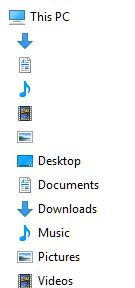 (Fig 4) Duplicate icons appear for special folders, containing no text.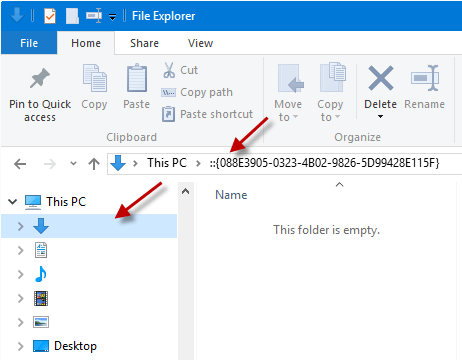 (Fig 5) Clicking a nameless item shows the special folder GUID in address bar.
In addition, the following symptoms may be observed:
Unable to move folders to a different location, nor be able to restore deleted items from the Recycle Bin.
Unable to launch special folders using the Shell: command. For example, when you run the command shell:My Music, you may receive the following error:

Windows cannot find 'shell:My Music'. Make sure you typed the name correctly, and then try again.
Fix: Cannot Rename or Move Folders in Windows 10
If you're unable to rename or more folders in Windows 10, it's caused due to missing registry entries under the FolderDescriptions registry key. To fix the problem:
This restores the default keys and values under the FolderDescriptions registry branch below:
HKEY_LOCAL_MACHINE\SOFTWARE\Microsoft\Windows\CurrentVersion\Explorer\FolderDescriptions
The above key is like a template that stores various settings and GUIDs for shell folders in Windows. It tells the shell how to parse special folders when you use File Explorer or shell. The shortcut shell: commands (aliases) we use to open special folders directly, come from the FolderDescriptions key.
Important
Please do not run the registry file in other versions of Windows.
For Windows 8.1, download w8_folder_descriptions.zip, unzip and run the enclosed .reg file.
---
One small request: If you liked this post, please share this?
One "tiny" share from you would seriously help a lot with the growth of this blog. Some great suggestions:
Pin it!
Share it to your favorite blog + Facebook, Reddit
Tweet it!
So thank you so much for your support. It won't take more than 10 seconds of your time. The share buttons are right below. :)
---