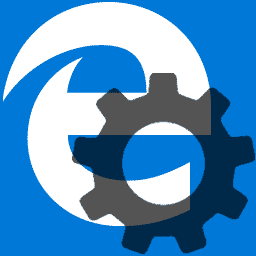 The November Update changed the way how Microsoft Edge stores the favorites. Ever since they are stored in a database file named spartan.edb, and it's impossible to export Edge favorites natively or manage them the way you want.
Note: Information in this article does not apply to the new Microsoft Edge (Chromium). It's applicable to the old Microsoft Edge browser only.
Then came the EdgeExporter tool from Emmet Gray, which made it possible for users to export Edge favorites to bookmark.html file format, which can then be imported to any Web browser. EdgeExporter is now deprecated, and the author has come up with a more useful tool that does more than just export favorites.
Check out EdgeManage (Manage Edge Favorites), which allows you to do these things:
View favorites and folders in a graphical tree
Use "drag and drop" to move favorites and folders around
Sort all or portions of your favorites
Rename folders/favorites
Manually add/delete folders/favorites
Edit the URLs inside favorites
Import favorites from an HTML-based bookmarks.html file
Export favorites to an HTML-based bookmarks.html file
Import favorites from Internet Explorer
Export favorites to Internet Explorer
Backup and Restore the Edge database (can also be used to copy to another PC)
Create Internet shortcuts on the desktop
What each menu option does is described in the author's website.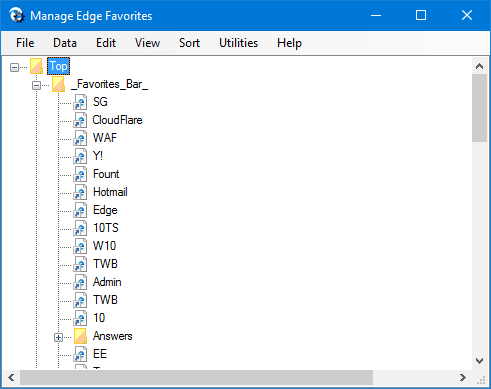 Download EdgeManage (from emmet-gray.com)
---
One small request: If you liked this post, please share this?
One "tiny" share from you would seriously help a lot with the growth of this blog. Some great suggestions:
Pin it!
Share it to your favorite blog + Facebook, Reddit
Tweet it!
So thank you so much for your support. It won't take more than 10 seconds of your time. The share buttons are right below. :)
---