To open the properties sheet of a file, folder or drive, you can right-click on the item and press the letter "r" as it's the keyboard shortcut or accelerator for Properties option in the context menu. But, you may be wondering why letter "o" becomes the Properties shortcut key in some systems.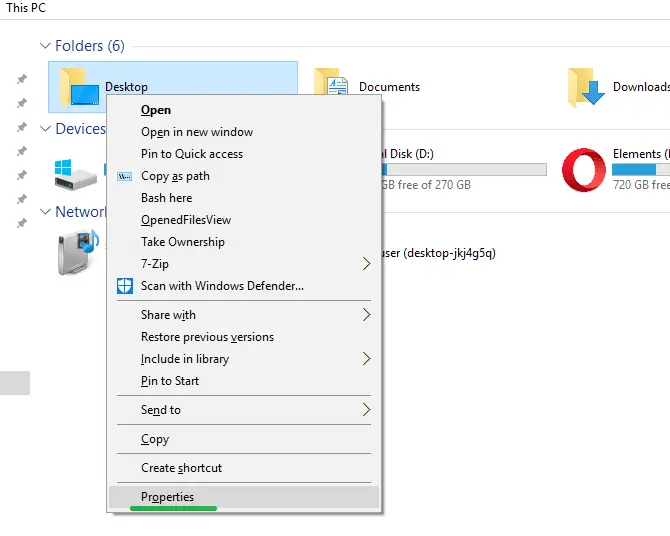 This might be a language pack bug rather than intentional, and is only seen in computers where "English (United Kingdom)" is set as the default Windows display language during installation or changed later via Region & Language settings.
To set "r" as the shortcut for Properties in the right-click menu, add the language "English (United States)" and set it as the default. Note that simply changing the language via the notification icon may not help.
1. Open Settings, click Time & Language
2. Select Region & language
3. Click Add a language
4. Select English, and then click "English (United States)"
5. Select English (United States), and click Set as default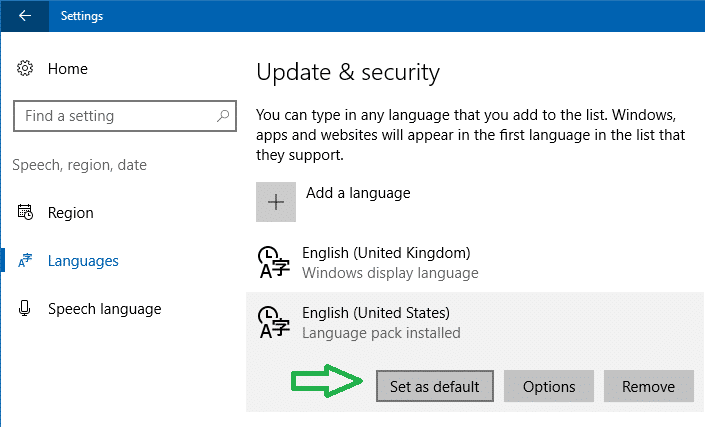 6. Logoff and login back.
Using Control Panel
You can also use the "Language" applet in the classic Control Panel and change the default display language.
Add English (United States). Then select the entry and click "Move up".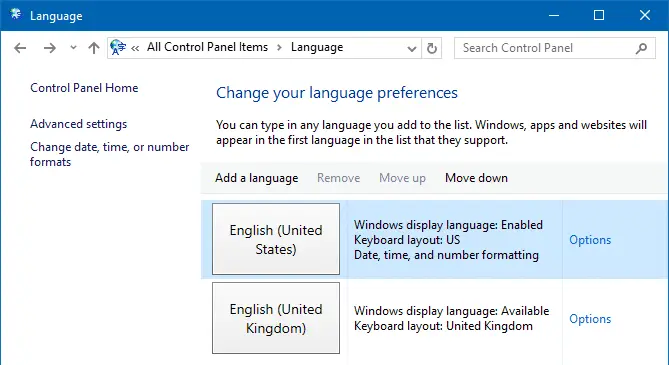 Logoff and login back, and see if you can right-click on a file or folder and press "r" to invoke the Properties page.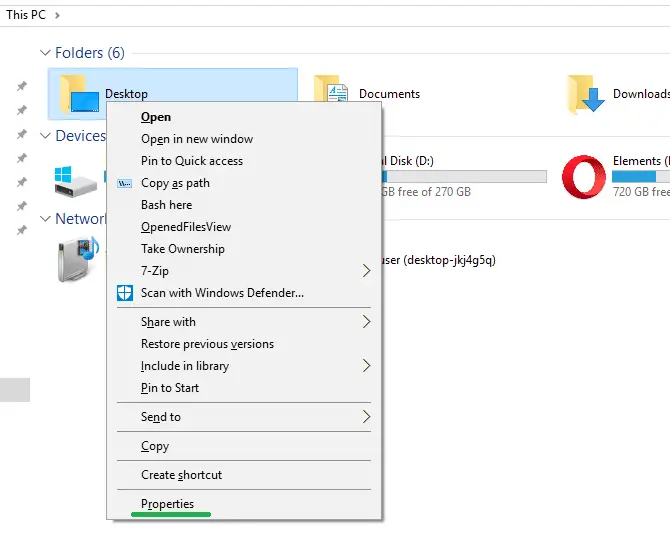 Accelerator keys are underlined in the context menu only if you enable the "Underline keyboard shortcuts and access keys" setting in Control Panel > Ease of Access Center > Make the keyboard easier to use. In the Settings UI in Windows 10, the option is available as "Enable shortcut underlines" under Ease of Access > Keyboard. Accelerator keys are also known as access keys or shortcut keys.
---
One small request: If you liked this post, please share this?
One "tiny" share from you would seriously help a lot with the growth of this blog. Some great suggestions:
Pin it!
Share it to your favorite blog + Facebook, Reddit
Tweet it!
So thank you so much for your support. It won't take more than 10 seconds of your time. The share buttons are right below. :)
---