When you open the Windows Store app, one of the errors 0x80072EFD ("The server stumbled"), 0x80072EE7, 0x80131500 or 0x80072EFF may show up and you can't use the Store app.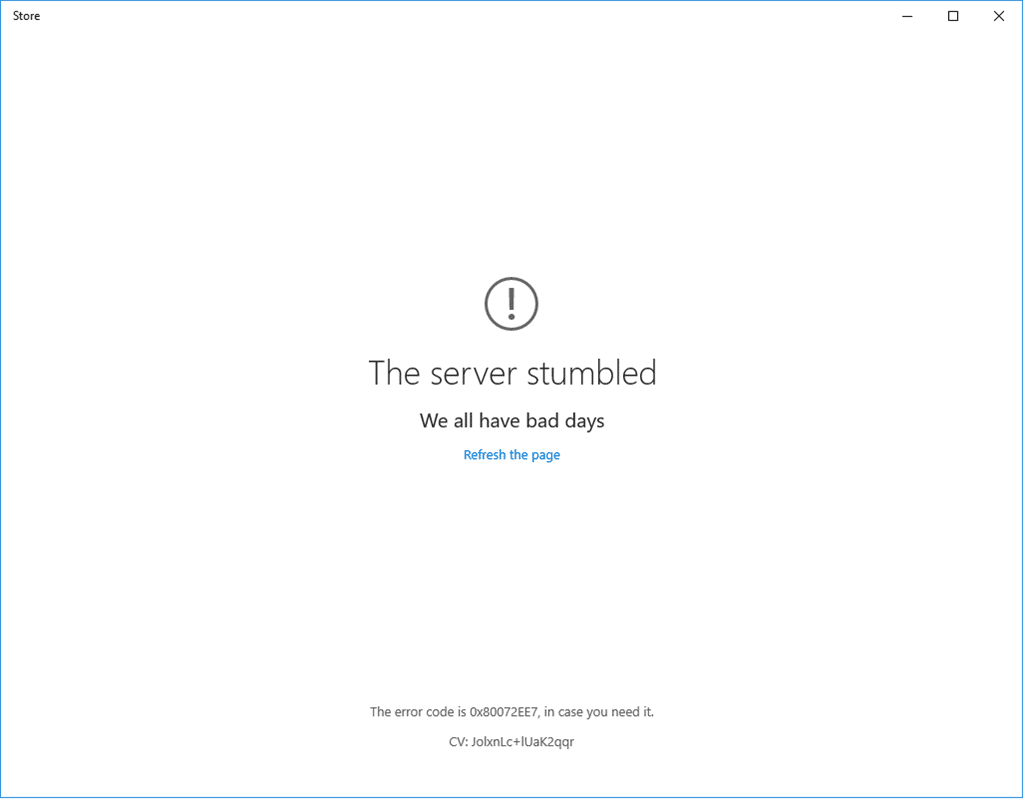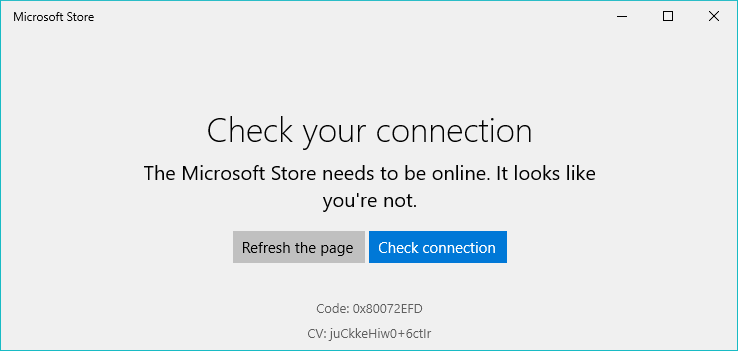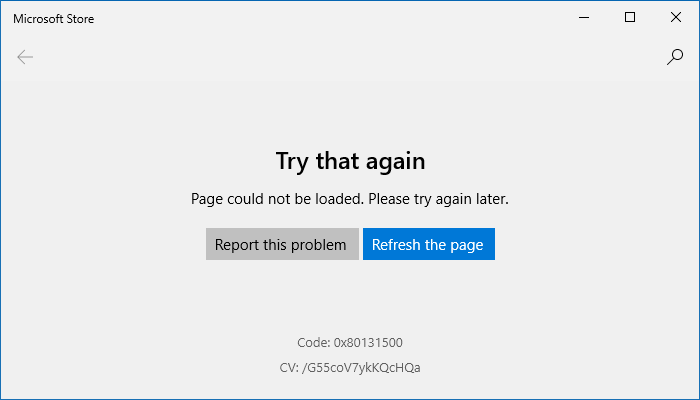 You're asked to check your internet connection, and clicking the Check connection button takes you to the Network Connections page.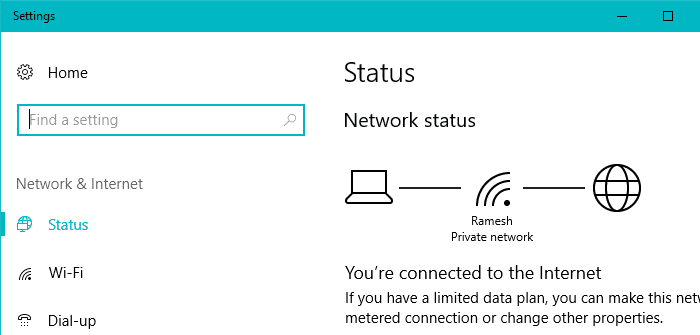 If the network connectivity is fine in other programs, you need to do fix a couple of settings so that Windows Store is able to access the internet. On the other hand, if you're unable to browse the internet using any application or browser, run the Internet Connection Troubleshooter first. To run the troubleshooter, click Start, Settings, Update & Security and click Troubleshoot.
All of these errors 0x80072EE7 0x80072EFD 0x80131500 & 0x80072EFF occur if the app (the Store app) is facing connectivity issues. Here's the explanation of each error code:
0x80072EE7 (12007)
ERROR_INTERNET_NAME_NOT_RESOLVED
The server name could not be resolved.

0x80072EFD (12029)
ERROR_INTERNET_CANNOT_CONNECT
The attempt to connect to the server failed.

0x80072EFF (12031)
ERROR_INTERNET_CONNECTION_RESET
The connection with the server has been reset.

0x80131500
TlsFailureException:Unknown error (0x80131500)

Since internet connection works fine from other apps, let's inspect & fix other settings that are used by the Windows Store app.
Fix: Windows Store Errors 0x80072EE7 0x80131500 0x80072EFD 0x80072EFF
Enable TLS in Internet Options
Right-click Start, click Run. Type inetcpl.cpl and click OK. This opens the Internet Options dialog. Click the Advanced tab, and enable the following options:
Use TLS 1.0
Use TLS 1.1
Use TLS 1.2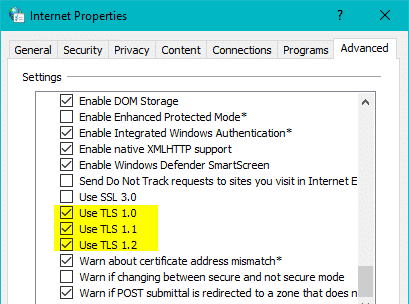 Click OK. Close Windows Store and relaunch it.
Disable Proxy Server
In the Internet Options dialog, select the Connections tab and click LAN Settings.
Uncheck "Use a proxy server for your LAN…" option if it's enabled.
This is to check if your proxy configuration is causing connectivity issues in the Windows Store app.
Fix Network Profiles Registry Permissions
Start the Registry Editor (regedit.exe)
Go to the following location:
HKEY_LOCAL_MACHINE\SOFTWARE\Microsoft\Windows NT\CurrentVersion\NetworkList\Profiles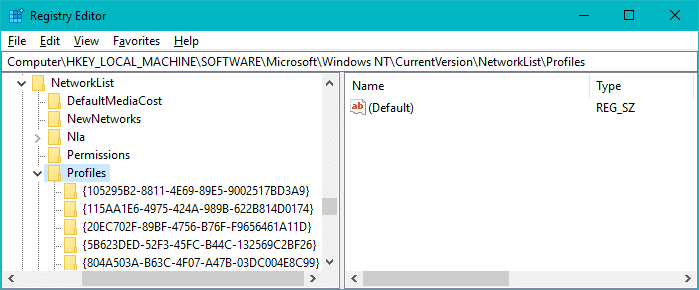 Right-click on the Profiles key, and click Permissions. Click Advanced. Select "Replace all child object permission entries…" checkbox and click OK. Click Yes when you see the following prompt:
This will replace explicitly defined permissions on all descendants of this object with inheritable permissions from Profiles.
Do you wish to continue?
Close the Permissions window and exit the Registry Editor.
Enable the DNS Client Service
Open Services MMC by running services.msc from Run dialog.
Double-click DNS Client and make sure that its Startup type is set to Automatic.
Close Services MMC.
Fix the Date/Time
Open Settings and fix the Date/Time and Region settings are correct. If the date and time are resetting, you may need to change the CMOS battery. Wrong date and time will affect Windows Updates as well.
Hope one of the above steps remedies Windows Store connectivity issues you're facing.
---
One small request: If you liked this post, please share this?
One "tiny" share from you would seriously help a lot with the growth of this blog. Some great suggestions:
Pin it!
Share it to your favorite blog + Facebook, Reddit
Tweet it!
So thank you so much for your support, my reader. It won't take more than 10 seconds of your time. The share buttons are right below. :)
---
About the author
Ramesh Srinivasan founded Winhelponline.com back in 2005. He is passionate about Microsoft technologies and he has been a Microsoft Most Valuable Professional (MVP) for 10 consecutive years from 2003 to 2012.