In Microsoft Knowledgebase article KB978980 Microsoft states that when there are more than four broken shortcuts on the desktop, the System Maintenance troubleshooter automatically removes all broken shortcuts from the desktop. It implies that it only removes "broken" shortcuts.
Well! Look at this screenshot.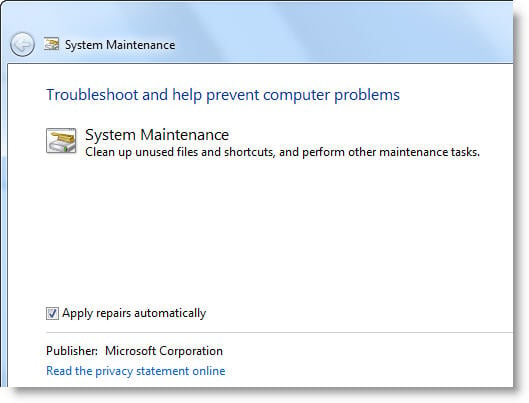 The above dialog says that the System Maintenance cleans "unused" files and shortcuts. Does it mean that it removes unused (but working) shortcuts that are pointing to a valid target file/folder? At this stage we need more clarity on what the System Maintenance cleans (only the broken shortcuts, or does it clean valid shortcuts that are kept unused.) And, does the System Maintenance tool store the unused / broken shortcuts in a different folder, similar to the Desktop Cleanup Wizard in Windows XP?
I'll post back my findings in due course. Also, I'd love to hear the insights from our valuable readers in the meantime.
Update
It's now clear the the troubleshooter deletes broken shortcuts as well as unused (in 3 months) ones.
SCREENSHOT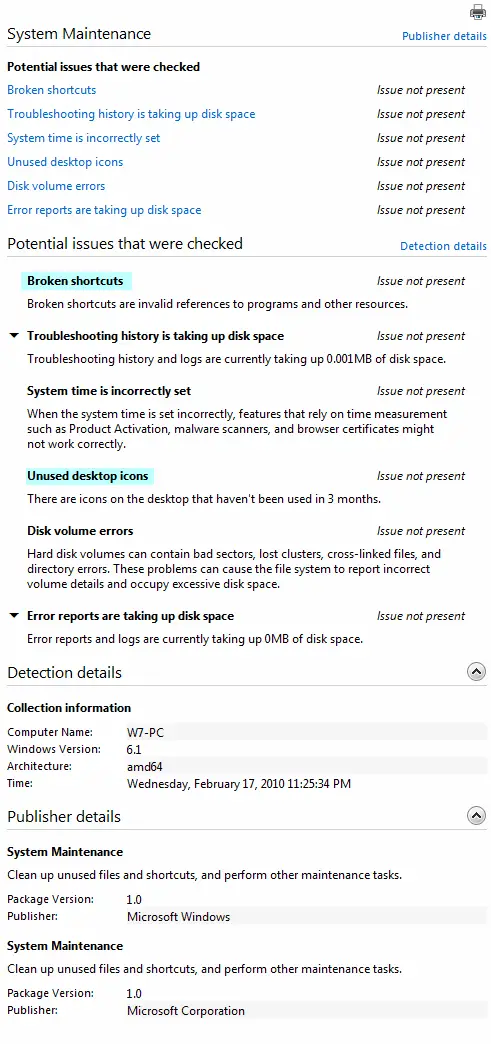 ---
One small request: If you liked this post, please share this?
One "tiny" share from you would seriously help a lot with the growth of this blog. Some great suggestions:
Pin it!
Share it to your favorite blog + Facebook, Reddit
Tweet it!
So thank you so much for your support. It won't take more than 10 seconds of your time. The share buttons are right below. :)
---