On Windows 10, if you have multiple printers (including virtual printers such as Microsoft Print to PDF or Foxit PDF) and set your preferred one as the default, the default printer keeps changing automatically when you print to a non-default printer the next time.
Click Start, type printers, and select Printers & Scanners from the list. This opens the modern Printers and Scanners user interface.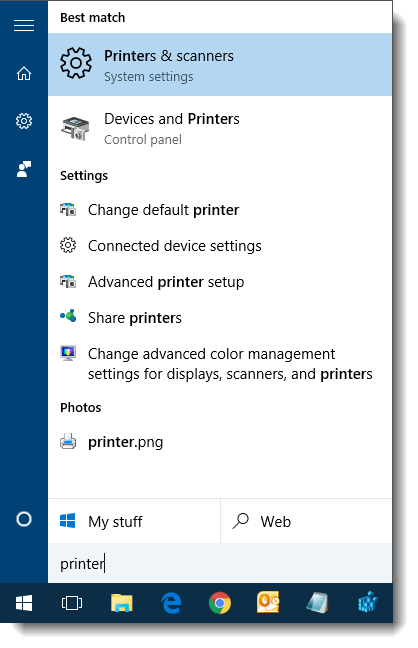 This interface lets you select the printer and set it as default, or remove the device. Select your printer and click Set as default. Then, to prevent Windows from changing the default printer to the last used printer, disable Let Windows manage my default printer.


Note that if the "Let Windows manage my default printer" option is enabled, the Set as default button disappears in the Printer's "Manage your device" page in the Settings app.
Check your Sync settings
If the above setting enables automatically after some time, or after a restart, then check your Sync settings. If "Other Windows settings" option is enabled in the Sync settings page, Windows would sync your printer, mouse, keyboard and other settings.
Open Settings (WinKey + i), click Accounts, Sync your settings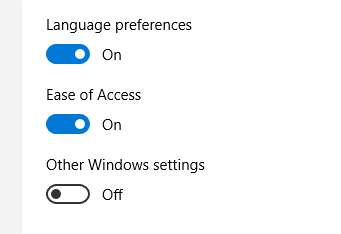 Disable the Other Windows settings toggle button.
---
One small request: If you liked this post, please share this?
One "tiny" share from you would seriously help a lot with the growth of this blog. Some great suggestions:
Pin it!
Share it to your favorite blog + Facebook, Reddit
Tweet it!
So thank you so much for your support. It won't take more than 10 seconds of your time. The share buttons are right below. :)
---