Starting with the Windows 10 Creators Update, OneNote's popular screenshot feature has been made an Operating System feature — you can capture a specific region of your screen to the clipboard using the Win + Shift + S shortcut key.
Screenshot a Portion of the Screen
Press Winkey + Shift + S. The screen will be covered with an overlay and mouse cursor turns into a plus (+) symbol, which indicate that the capture mode is on.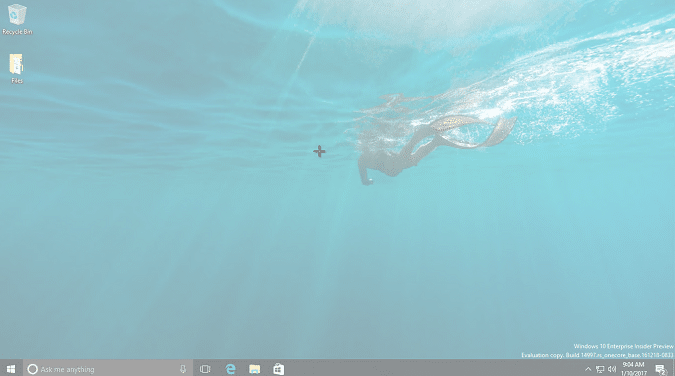 Since Windows 10 v1809, you'll see the following bar at the top. From there, choose one of the snipping modes: Rectangular snip, Freeform snip, or Fullscreen snip.
If you choose Rectangular or Freeform snip, select a region on the screen. This copies the particular portion to the clipboard.
Open Paint or any other image editor of your choice and paste (Ctrl + V) the image from the clipboard.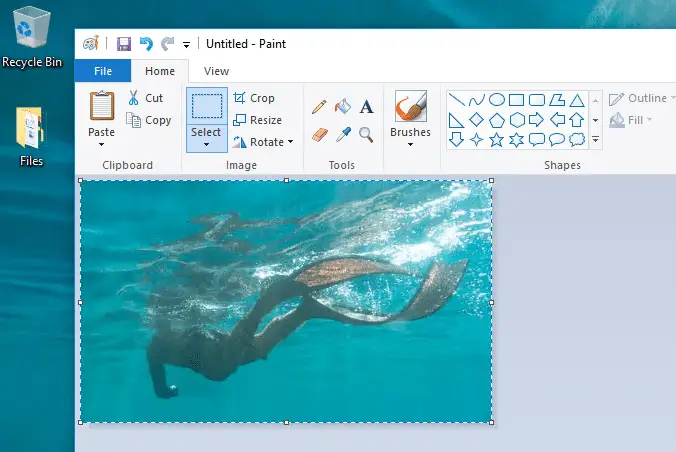 Note that this feature replaces the one in OneNote 2016.
Winkey + Shift + S is powered by Snip & Sketch in v1809 & higher
In Windows 10 v1809 and higher, the Winkey + Shift + S is powered by the new Snip & Sketch feature. You're shown the 3 snipping options when you use the keystroke. Snip & Sketch is the new tool which will replace the legacy Snipping Tool in future Windows 10 builds.
Winkey + Shift + S uses the Snipping Tool in Creators Update
In Windows 10 Creators Update, the Winkey + Shift + S runs the Snipping Tool (in non-interactive mode) under the hood, using a new command-line switch. The following is what's executed behind the scenes when you use the Winkey + Shift + S keystroke in the Creators Update.
snippingtool.exe /clip
As said earlier, this has changed in v1809 where the keystroke is powered by Snip & Sketch. For more information, see Using the built-in Snip & Sketch app in the article A Complete Guide to Taking Screenshots in Windows 10
Launch Screen snip by pressing PrintScreen
If you think the three keys combo Winkey + Shift + S is tough to operate, you can choose to have your PrtScn key open the new snipping bar, instead of Winkey + Shift + S. To do so:
Click Start → Settings → Ease of Access → Keyboard → Use the PrtScn button to open screen snipping
If the above setting is enabled, your third-party screen capture tool, if installed any, may complain that it's unable to register hotkey – PrintScreen. That's normal, as only one application can register the hotkey at a time.
More information
To take a screenshot of the entire screen and save it to a PNG file in your Pictures\Screenshots folder, you usually use the WinKey + PrntScrn keys. Unfortunately, there is no way to auto-save a selected screen area to a file without using a third-party screen capture tool. Snipping Tool can be a handy tool to capture a screen region, but it doesn't automatically save the capture to a file.
---
One small request: If you liked this post, please share this?
One "tiny" share from you would seriously help a lot with the growth of this blog. Some great suggestions:
Pin it!
Share it to your favorite blog + Facebook, Reddit
Tweet it!
So thank you so much for your support, my reader. It won't take more than 10 seconds of your time. The share buttons are right below. :)
---
About the author
Ramesh Srinivasan founded Winhelponline.com back in 2005. He is passionate about Microsoft technologies and he has been a Microsoft Most Valuable Professional (MVP) for 10 consecutive years from 2003 to 2012.