Windows 10 introduces the Universal Windows Platform (UWP), which provides a common app platform for every Windows 10 device. This also means that your favorite classic Win32 desktop applications are going to vanish one by one over time, just as already happened to the Sticky Notes and Calculator applications. And Paint appears to be the next, which will be replaced by Paint 3D.
This post tells you how to get back the old Windows 8 classic Calculator desktop program in Windows 10.
Get Windows 8 Classic Calculator in Windows 10
Here are the zip files enclosing the Windows 8.1 version of Calculator (calc.exe) along with the MUI files for various languages.
Download Old Calculator from the following link, suitable for your Operating System (bitness).
SHA-256
classic_calculator_x64.zip – 35e1d8f9b50ceea79ab45cfb4b5326101d42cf79e80028d7523fcf255349698d
classic_calculator_x86.zip – 4517ef1f7e2bb7f5359ae81c27d77b0619c179ed01e1b692649d108373b1b715
Extracting Windows 8 Calculator
Step 1: Unzip the archive and extract the contents to a folder.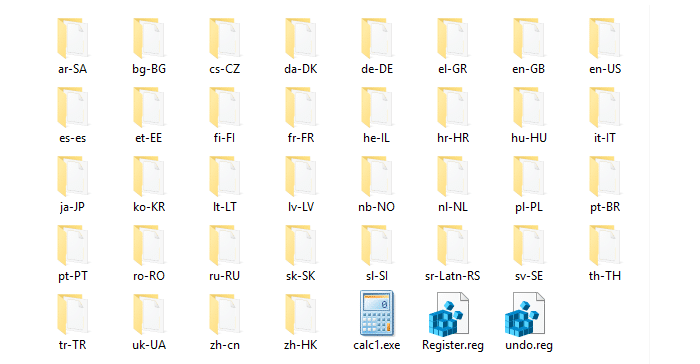 Step 2: Move the file calc1.exe to C:\Windows\System32 folder

Step 3: Move the corresponding MUI file (calc1.exe.mui) to the folder that corresponds to your Operating System language. For example, if using English (United States), copy the MUI file from "en-US" in the source folder, to "C:\Windows\System32\en-US" folder.

I've also included several MUI files for other languages. Here is the list of language MUI files enclosed in the zip file.
Ref: Language Code Table
ar-SA
bg-BG
cs-CZ
da-DK
de-DE
el-GR
en-GB
en-US
et-EE
fi-FI
fr-FR
he-IL
hr-HR
hu-HU
it-IT
ja-JP
ko-KR
lt-LT
lv-LV
nb-NO
nl-NL
pl-PL
pt-BR
pt-PT
ro-RO
ru-RU
sk-SK
sl-SI
sr-Latn-RS
sv-SE
th-TH
tr-TR
uk-UA
zh-cn
zh-HK
Step 4: Run the REG file named register.reg. This REG file (a plain-text file) sets a registry key so that when you run calc or calc.exe from Run dialog, it launches the classic Calculator instead of the Modern or UWP Calculator app.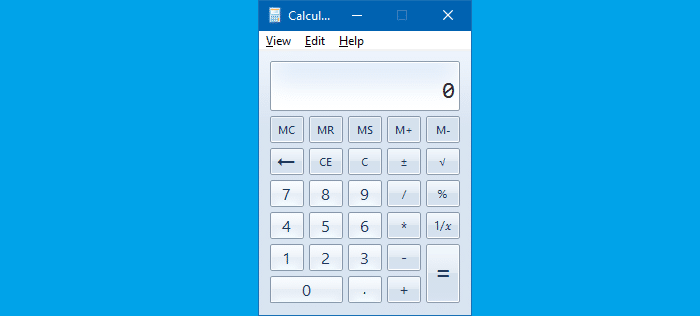 For your information, the REG file creates the following App Paths key:
HKEY_LOCAL_MACHINE\SOFTWARE\Microsoft\Windows\CurrentVersion\App Paths\calc.exe
And points it to C:\Windows\System32\calc1.exe
That's it! You can now enjoy your classic Windows 7 / Windows 8 Calculator.
How to I remove Classic Calculator?
To reverse the changes, run the "undo.reg" file. Then delete calc1.exe from Windows\System32 directory. Also, delete calc1.exe.mui from the corresponding language directory, such as Windows\System32\en-US.
---
One small request: If you liked this post, please share this?
One "tiny" share from you would seriously help a lot with the growth of this blog. Some great suggestions:
Pin it!
Share it to your favorite blog + Facebook, Reddit
Tweet it!
So thank you so much for your support. It won't take more than 10 seconds of your time. The share buttons are right below. :)
---