When you open Devices and Printers applet, it may show up as an empty folder although the devices are correctly connected and their drivers are intact. This can be due to several reasons, and the possible causes (with appropriate fixes) are discussed in this post.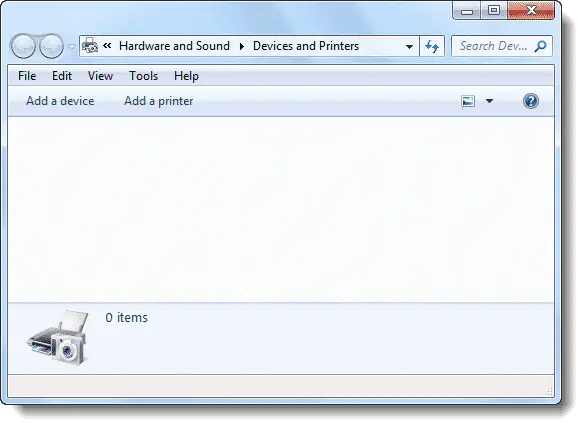 We've observed that Devices and Printers folder can appear blank if one of these is true:
Print Spooler Service is not running
Bluetooth Support Service is not running
Missing DLL registrations.
Use these steps to resolve the problem.
Step 1: Enable the Print Spooler and Bluetooth Support Service
Click Start, type services.msc and press ENTER
Double-click Print Spooler and set its start type to Automatic
Click Start to start the service, and click OK.
Double-click Bluetooth Support Service and set its start type to Manual
Click Start to start the service, and click OK.
Exit the Services MMC.
Did you get any error messages when enabling the above services? Post it in the Comments section of this article.
Open Devices and Printers page to check if the problem persists. You may even try restarting Windows and checking it again.
If the issue continues to occur, proceed to the next step.
Step 2: Registering the DLLs
Click Start, click All Programs, click Accessories, right-click Command Prompt, and then click Run as administrator.
Type the following command and press ENTER
regsvr32  "%ProgramFiles%\Internet Explorer\ieproxy.dll"

You should see this message now.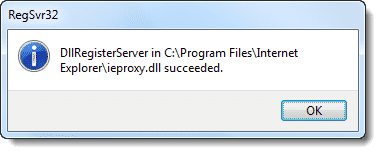 Step 3: Fixing the XML Registration
Download msxml6.zip, unzip the archive and run the enclosed REG file. This should restore the missing MSXML6 DLL registration entries.
Restart Windows and check if Devices and Printers opens correctly.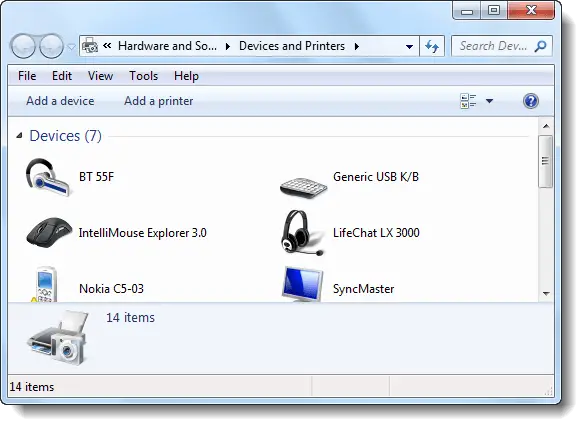 ---
One small request: If you liked this post, please share this?
One "tiny" share from you would seriously help a lot with the growth of this blog. Some great suggestions:
Pin it!
Share it to your favorite blog + Facebook, Reddit
Tweet it!
So thank you so much for your support. It won't take more than 10 seconds of your time. The share buttons are right below. :)
---