When you open Default apps and select a default program for Web browser, Email or any other item, the Choose an app dialog pops up but nothing happens when you select an item from the list. Here is a small video clip that explains the problem.
I've been working on this issue for the past few days, collecting logs from users who faced this problem. Based on my observation the problem happens if Windows is unable to generate the hash when the user tries to set file associations. This is a user profile specific issue, seen mainly for Local user accounts (if the user had switched from a Microsoft account earlier).
Fix: Cannot Save Default Apps Settings in Windows 10
October 2018 Update: If this file association problems have surfaced especially after installing Windows 10 v1809, read below:
When you right-click on a file, choose Open with…, click Choose another app, select a program from the list and tick the option "Always use this app to open .xyz files", the preference may not be saved.
To resolve the problem, repeat the process one more time (if you've upgraded to v1809) and the preference will get saved.
Alternately, right-click on the file type → click Properties → click Change → choose the desired program from the list.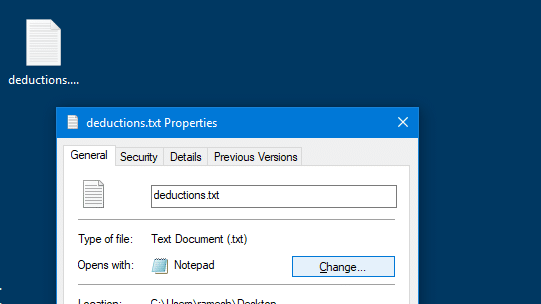 You may have to do this twice if you've installed v1809 due to a minor bug in this build.
Although v1809 is mentioned above, the procedure works in any Windows 10 build for that matter.
For all other builds of Windows 10, follow one of these methods:
Solution 1: Switch to a Microsoft Account
The easiest way to fix the problem is to switch to a Microsoft account.
Click Start → Settings → click Accounts → Your email and accounts → click Sign in with a Microsoft account instead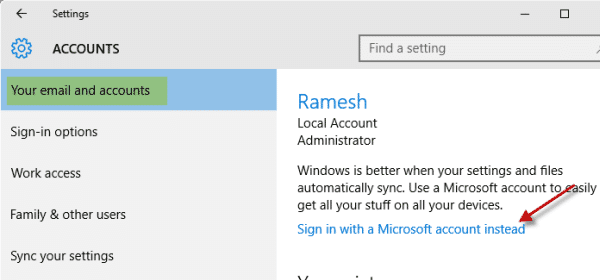 Follow the prompts to switch your local account to a Microsoft account. The next time you sign in to Windows, use your Microsoft account name and password. Your apps and files will not be affected.
Solution 2: Remove your Microsoft Account information from Account Settings
If you don't want to switch to a Microsoft Account, but wish to continue using the Local Account, then use these steps:
Open Settings, and click Accounts. Under "Accounts used by other apps", select the Microsoft account that was previously associated with the user account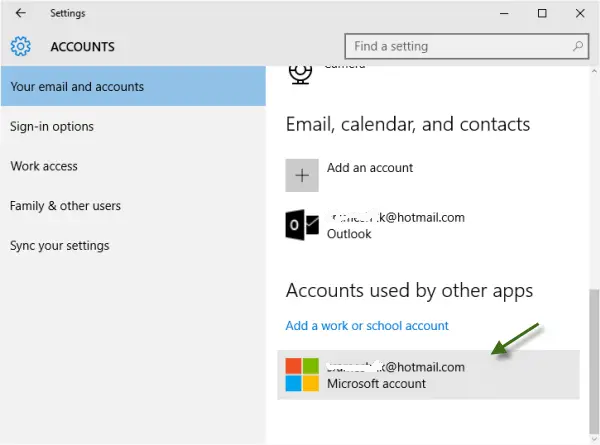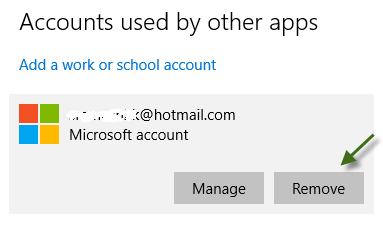 Click Remove. Default Apps should now work correctly.
Workarounds
Option 1: Use the Open with dialog
To set the defaults on a per-file type basis, right-click the file for which you want to assign the default program, click Open with → Choose another app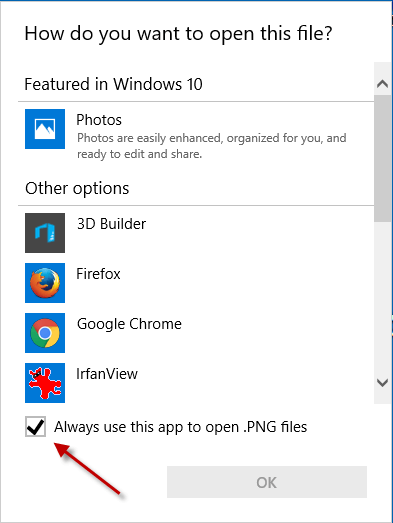 Select the program from the list, and make sure you enable the checkbox for Always use this app to open…
Option 2: Set default apps using SetUserFTA
Generally, you can't use scripts or registry editing to change the user defaults in Windows 10 due to hash validation mechanism is in place. Any attempts to do so will result in the An app default was reset" notification. However, there is one excellent 3rd party tool that can overcome the restrictions imposed by Windows 10. It's the SetUserFTA utility written by Christoph Kolbicz. Kolbicz has reverse-engineered the Windows file association hashing algorithm effectively.

This utility generates the hash automatically and sets the defaults for you using the command-line. For more information, see the article Set Default Browser and File Associations via Command-line in Windows 10
---
One small request: If you liked this post, please share this?
One "tiny" share from you would seriously help a lot with the growth of this blog. Some great suggestions:
Pin it!
Share it to your favorite blog + Facebook, Reddit
Tweet it!
So thank you so much for your support. It won't take more than 10 seconds of your time. The share buttons are right below. :)
---